LifeQuest is for every life science researcher who wants to search the patent domain.
Unlike conventional or free search tools, LifeQuest understands the biology behind your query, giving you complete results without false-positive hits from non-life science patents.
Multiple levels of conceptual relationships between documents deliver highly relevant results that represent the most complete view of resources related to the terms you search for.
The world's most complete database of life science patents
Built-in life science ontologies
Advanced search capabilities
Search result management system
Merge results using union, intersection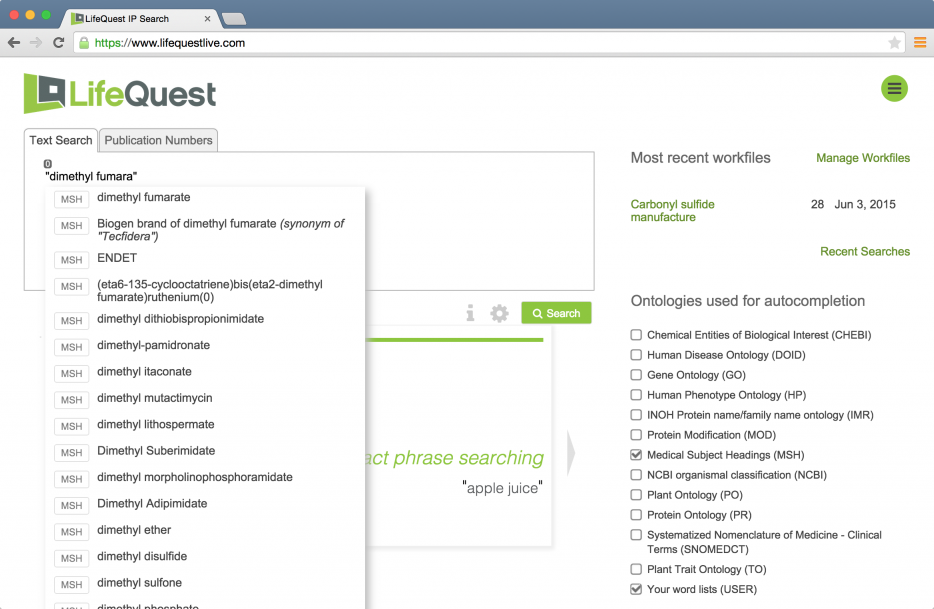 More complete results
Your search becomes more complete. Patents that refer to aspirin using a different name would not be returned to you using a pure text search, so you are guaranteed to have a set that represents the complete view of the documents related to your query.
Relevant hits are found faster
The most relevant hits rise to the top. For instance, two documents that both contain the word aspirin might normally be ranked as having the same relevance. However, if one of those documents refers to the chemical formula for aspirin while the other doesn't, LifeQuest will increase its relevance and return it closer to the top of the list.