Intuitive Search Grammar
Using a query editor that autocompletes your query, LifeQuest provides an easy way to craft incredibly complex Boolean queries against the full text or specific fields of patents and IP.
Advanced Search Capabilities
The power user will be happy to see that LifeQuest is built on an enhanced Lucene grammar, giving you the ability to build queries that leverage proximity searching, fuzzy searching, boosting, and much more.
Well-known Life Science Ontologies
LifeQuest incorporates ontologies like MeSH, SNOMEDCT, Protein Ontology, Plant Ontology, and many others. The ontologies span the range of life sciences from human biology to genes to plant traits.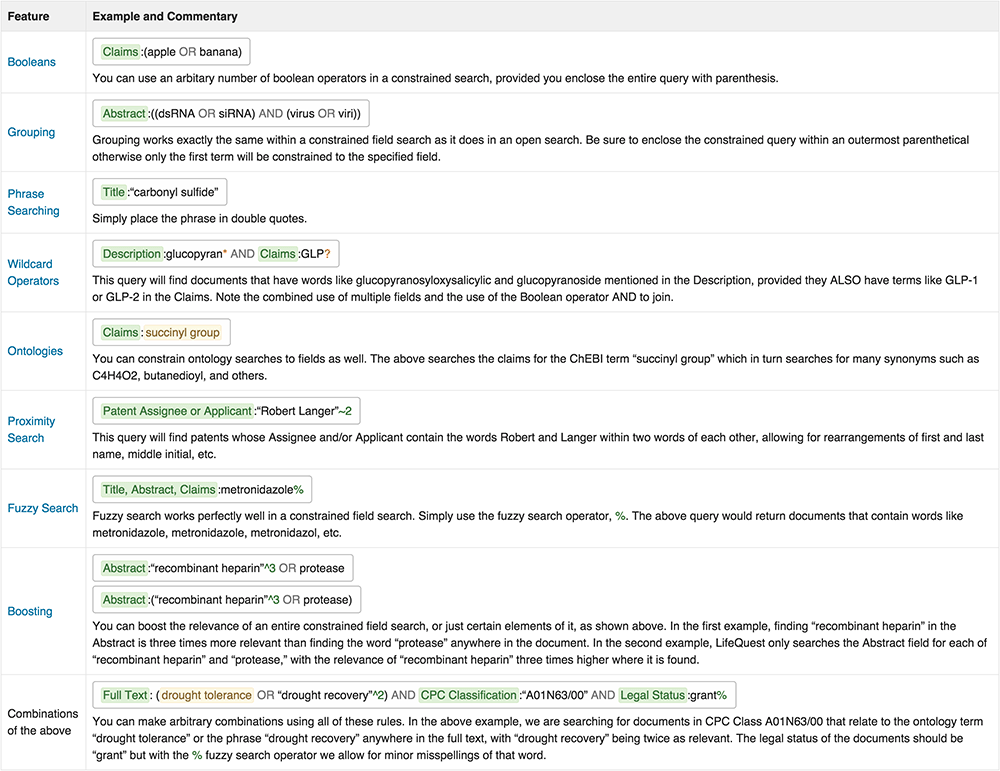 Powerful Workfile Management
LifeQuest was designed by users for users. Every step along the way we stop and ask users to show us how they do things in LifeQuest. By watching user behavior we constantly gain insights into how to improve the usability of the product. For instance, powerful set operations enable users to merge previous efforts with the click of a button.

Comprehensive Global Database
LifeQuest is built on a comprehensive database of all life science related patents and IP. If it's related to the life sciences, it's in LifeQuest. More?
User-generated synonym lists
Many searchers spend hours developing their own synonym lists to completely describe a concept. You can easily add and modify such synonym lists in LifeQuest so that searching for one of the terms in the list searches for all of them at once. These user lists are editable by you at any time so they can grow as you do.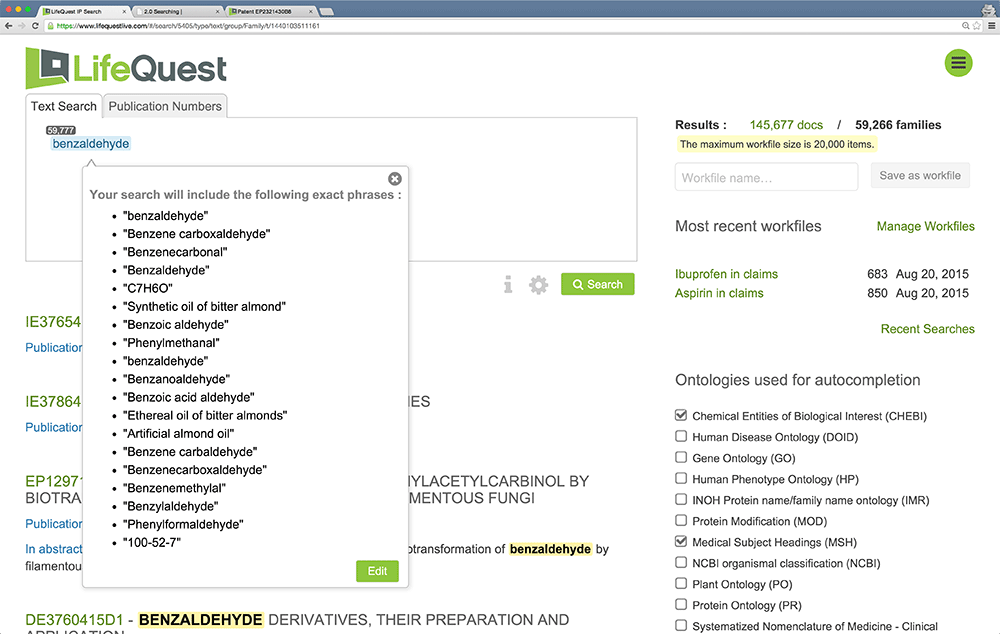 GenomeQuest Integration
Any patent that is found in GenomeQuest can be found in LifeQuest with an easy button to view the same document in GenomeQuest. And entire GenomeQuest search results can be exported to LifeQuest to be analyzed within.